Upcoming Online Workshops:
All online classes take place in Zoom, the online conferencing app
4/17-5/14 2021 Paint like Maxfield Parrish with Acrylic
For intermediate to advanced students
Saturdays 10:30am-12:30 Pacific Time, (4 sessions $100, max of 15 students)
Register for this workshop
More info on this workshop


6/3-7/12 2021 Layering and Glazing: The Next Level in Acrylic Painting
For intermediate to advanced students
Thursdays 10:30am-12:30 Pacific Time,
7 sessions, OSA Member $ 200.00 | Non-Member $ 250.00
Register for this class with Oregon Society of Artists


6/11-7/16 2021 (LIVE ONLINE) Essential Acrylic Techniques
For total to mid-beginner students
Fridays 10:15am-Noon Pacific Time, (6 sessions $175, max of 25 students)
At Santa Cruz Art League
Registration opening soon.
Online One-On-One Mentoring:
Let me help you complete your current art project, improve your painting skills and process, develop or explore your own artistic style. By providing insights, demos, and suggestions, I can help you achieve artist goals.
More about online one-on-one mentoring including packages and prices.
Online store item of the week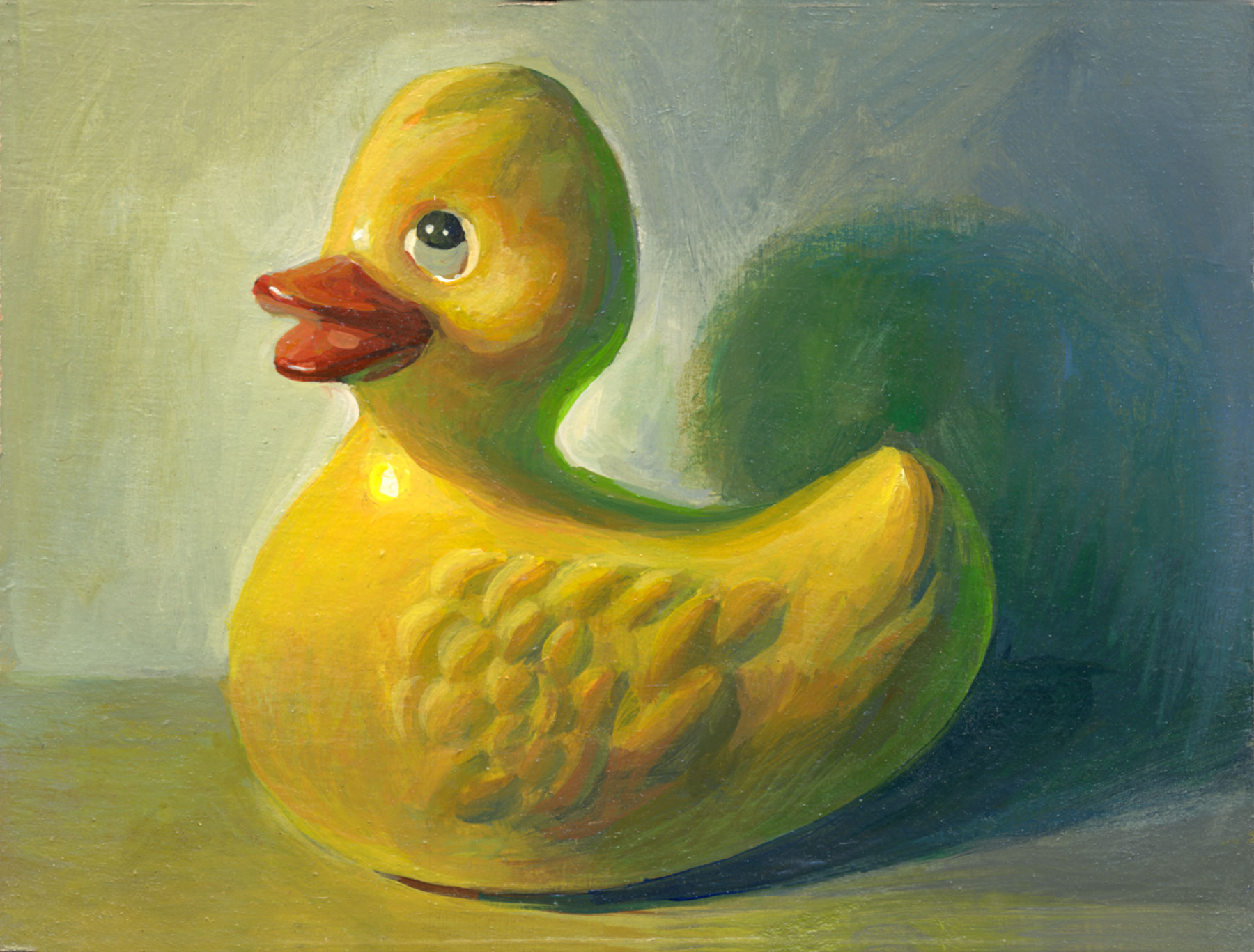 Rubber Ducky Color Study
 6"x8", 2020, $200